Over the past decade, there has been a steady rise in corporate insolvencies across the globe. This phenomenon is driven by several factors, including global economic uncertainty, rising labour costs, and shifting market trends. In particular, many companies have struggled to adapt to the rapid pace of innovation in today's digital age.
From cloud computing to e-commerce, new technologies are constantly transforming the business landscape. As a result, many companies have been unable to keep up with changing consumer demands and expectations, leading to a growing number of insolvencies each year.
However, despite this troubling trend, there are still certain measures that businesses can take to help protect themselves against financial instability. By investing in training for their employees and optimising their processes for efficiency, businesses can minimise their risk and thrive in an ever-evolving marketplace.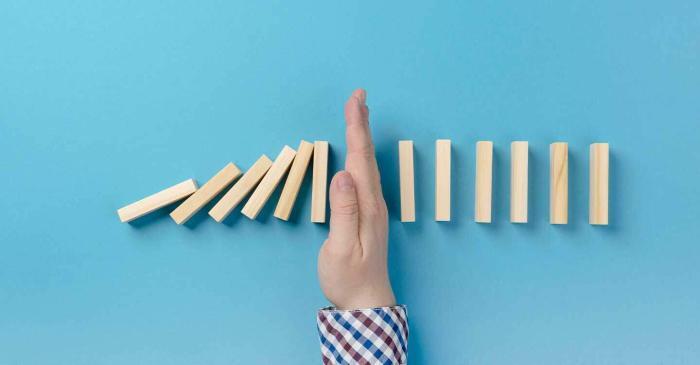 In March 2022, there was an increase in the number of company insolvencies reported in the United Kingdom, with 2,114 reported in that month
Corporate Insolvencies Landscape
In March 2022, there was an increase in the number of company insolvencies reported in the United Kingdom, with 2,114 reported in that month. Compared to the number of company insolvencies reported in February, this represents a 39 percent increase.
According to the most recent statistics from the Insolvency Service, there has been a 599-increase over the 1,515 figure reported in February. Compared to the 999 reported in March 2021, this is 112 percent higher, and it is nearly double the 1,583 reported in March 2019.
Following a period of stability beginning in February and the 1,560 reported in January, the number has risen dramatically following a period of volatility that began in February and has continued to this day.
According to the data, the Insolvency Service reported 1,844 creditors' voluntary liquidations (CVLs) in March 2022, which was a 109 percent increase over the same month the previous year. In addition, the figure for the month is the highest recorded in the previous 12 months, surpassing the previous high of 1,512 recorded in November of the previous year.
Between this time last year and March 2022, there was an increase of nearly 300 percent in the number of compelled liquidations, with 131 occurring. It is 22 points higher than the 109 points announced in February, and 13 points higher than the figure announced in January. It is the most numerous figure that has been reported so far this year.
The number of company voluntary arrangements (CVAs) increased to ten in March from three in February, but it remains below the 13 recorded in the previous month.
There were 129 applications submitted this month, up from 109 applications submitted the month before. This is a 15-month high following the two consecutive months of December and January, when 72 and 71 applications were submitted, respectively. Additionally, there were no receivership appointments reported during this time period. As a result, the percentile has increased by 74% since March 20, but has decreased by 26% since the same month in the previous year.
The moratorium on petitions for dissolution of corporations, which had been in effect since March 31, has now been lifted. While the epidemic was going on, creditors were prevented from filing applications to have a company declared bankrupt based on outstanding liabilities.
More businesses are expected to close due to the lack of government protection from their creditors.
In March 2022, 633 bankruptcies were recorded, an increase of 85 over the previous month. These bankruptcies were comprised of 549 debtor applications and 84 creditor petitions.
Bankruptcies, bankruptcy applications, and creditor petitions were all down 39 percent in July 2021 when compared to the same month in the previous year.
The Insolvency Service recorded 2,512 debt relief orders in March, an increase from the previous month's total of 2,414 and an increase from the previous year's total of 1,591. It has been reported that the number of DROs has increased for the first time since the outbreak of the Covid-19 epidemic began, marking the first time this has occurred.
In Conclusion
The rise in corporate insolvencies is a clear sign that businesses are struggling. This could be due to a number of factors, including the current economic climate and Brexit. Whatever the reason, business owners need to be aware of the signs and take action to protect their company.
If you are worried about your business's financial health, get in touch for advice on turning things around today or visit our Insolvency and Liquidation page for more information.