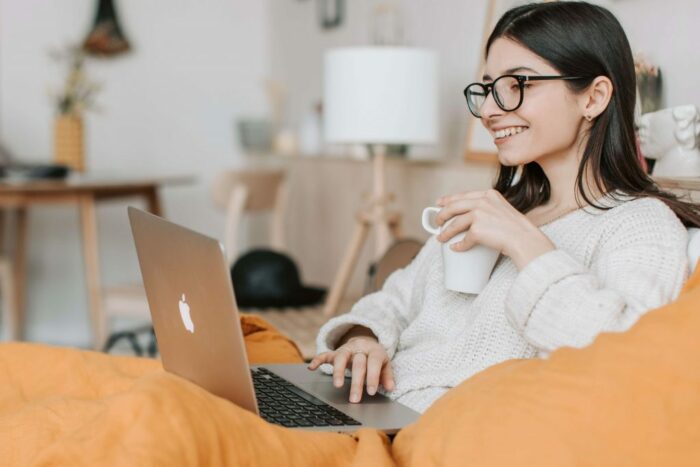 Join the team
Look across the top 50 "Accountants" in the UK and you could be forgiven for not recognising any substantial difference between them.
F9 are different. We offer exciting opportunities for bright, hardworking individuals in a rapidly growing technologically advanced environment.
Small cog, large machine?
No! Every member of the F9 team has direct responsibility and autonomy within their role. This individual freedom of application and accountability provides for prompt recognition and reward for exceptional performance.
We are always seeking candidates looking to build a career in a challenging, intellectually progressive organisation.
As a Gold Standard ACCA approved employer, whether you are a qualified Chartered Accountant or a student working towards full membership, we provide support and mentoring to all staff to aid professional growth and career development. We offer a modern flexible working environment and industry leading compensation packages.
With offices in London, Essex and Manchester we service a diverse range of clients operating across multiple industries.
"No two day's are the same" – Jamie Williams Account Executive
We have bene growing exponentially year on year since inception and are always looking to recruit the right calibre of people.
We also have superb opportunities for freelance workers, bookkeepers, accountants and tax consultants.
If you think you have the spark and enthusiasm to work in this fast paced, highly intellectual and demanding environment, contact us and let us know why you would make a great addition to the F9 team.
hr@f9consulting.co.uk
SEE LIVE ROLES BELOW
Current Internal Vacancies
Semi Senior Accountant – Brentwood, Essex
Semi Senior Accountant
AAT/ACCA/ACA Part Qualified
£27,000 – £30,000
Read Job Description
Role: Semi Senior Accountant
Reporting Line: Senior Accountant
Team Size: c.6 FTE
Direct Reports: 2
Benefits: Pension, Study Support
Discretionary Benefits: Bonus
Holiday: 28 days
Location: Brentwood, Essex
Base Hours: 09.00 – 18.00
Minimum Qualification: AAT/ACCA/ACA Part Qualified
Minimum Experience: 4 years
A fantastic opportunity has arisen for an Assistant Accountant to join a rapidly growing boutique Chartered practice, located on the High Street in Brentwood, Essex.
We are an ACCA approved employer and can provide a full study support program for those studying towards members of any recognised accountancy or tax qualification.
You will be joining a small team of Accountants to support the compliance obligation of our clients, from VAT, CIS and general management reporting and accounts production activities.
The successful candidate will be highly motivated, having both the soft and technical skills to manage and prioritise the workflow. You will have direct contact with clients and the directors.
F9 Consulting has seen extraordinary organic growth since inception in 2012. Now operating across four distinct locations, Canary Wharf, London, Manchester and Essex, it has a diverse client base covering Construction, Ecommerce, Retail and Sports & Entertainment, with client turnover ranging from £200k to £20m.
Duties:
Bookkeeping and preparation of accounts to Trial Balance
Ad hoc communication with clients, including answering queries
Production of management reporting packs
Producing work for manger review which requires little input, clearly highlight issues and provide potential solutions to issues identified
Delivering information to clients in a timely manner
Assist the manager with the workflow planning
General bookkeeping [Quickbooks, SAGE, XERO]
Potential travel to clients to assist with implementing finance systems
Display an understanding of client's businesses and the key risks.
Pay attention to self-development and continuing professional development with a view to progressing in the practice
Preparation and Submission of CIS returns
Preparation and Submission of VAT returns
Travel to client premises may be required
Software Essentials:
IRIS
MS Office
Quickbooks
XERO
SAGE
The successful candidate will be technically strong with good knowledge of accounting in practice.
You will be qualified or part qualified AAT/ACA/ACCA with practice experience.
Contact:
HR@F9consulting.co.uk

01277 223 278

REF: DR-AE052022

F9 Consulting
First Floor
81-85 High Street
Brentwood
Essex
CM14 4RR
Qualified Experienced Bookkeeper
Temporary/Contract/Flexible Position
Contract Rate: ABOVE MARKET
Read Job Description
This is a great opportunity to join and work with the team at F9 Consulting, a digital focused boutique ACCA approved employer accountancy practice.
We are now recruiting an experienced bookkeeper to assist maintaining our exclusive client books and records.
Broad range of clients ranging from E-Commerce, Construction and Retail. Once familiar with the work and clients we can offer remote and flexible working arrangements, however, some engagements will require on site visits in Essex and London and also working from our Brentwood offices.
The candidate should have the following skills:
Ideally AAT qualified or higher
Minimum 4 years PQE Bookkeeping or practice experience
QuickBooks certified
SAGE Certified
XERO Certified
Effective communication and writing skills
English as first language
Customer Services and Compliance Skills
Very good knowledge of Microsoft office especially Excel
Attention to detail
Self-motivated and client focused
Be able to work unsupervised and as part of the team
Ability to work under pressure and prioritise
Main Duties and Responsibilities:
Managing portfolio of small and medium size businesses in cloud accounting software
Updating the bank feeds and posting transactions
Bank reconciliations
Preparation of accounts to trial balance
VAT and CIS knowledge essential
Contact:
Job REF: BK052022 – PT
Job Contract Type: Flexible / Part Time
Contract Rate: £25ph gross + travel costs
PAYE: TBD
Contact: HR@F9consulting.co.uk
Provide a full CV & covering letter.