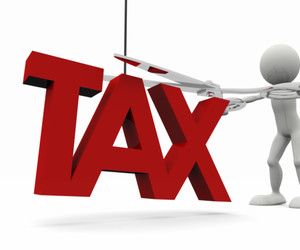 For many Directors, managing their VAT and Corporation Tax cash flow can be challenging. With progressive penalties for late payment and the threat of bailiff visits and asset seizures, if you are experiencing or anticipate difficulty meeting your tax liabilities on time, it is essential you seek help as soon as possible.
One of the largest single payments made by most small companies will be to settle their annual Corporation Tax liability. Corporation Tax for Small and Micro entities is due for payment one day and nine months after the accounting period end. This means for a profit of £100 earned on day one of the accounting period, the resulting £20 tax due on that profit is not actually payable to HMRC until twenty one months later, that's nearly two years!
Mismanagement of tax cash flow can put you in a position whereby your liabilities are greater than your assets and technically you may be trading while insolvent.
It is important to recognise when you may have an issue meeting your tax liabilities by the payment deadline. F9 can assist with this review and guide you towards the best strategy and solution for you to move forward, whether that is recovery or resolution.
We work closely with Recovery and Insolvency experts with many years experience in salvaging companies large and small. Reorganising your business can allow you to continue trading whilst reducing liabilities with full agreement of all creditors. The assumption is, "A little of something is better than all of nothing".
If Reorganisation is not the best solution, then voluntary liquidation may be the optimum route. We ensure this process is as painless as possible. Corporate Insolvency, if there are no personal guarantees in place, does not have to impact on you personally.
We work hard to ensure you are still able to manage a business post insolvency, and that your personal credit file and reputation is kept distinct.
F9 Consulting is here to help, if you realise you have payment issues the sooner you contact us the more options you will have open to you.
e. sarah@F9consulting.co.uk
t. +44 207 712 1684