Welcome to F9 Consulting
---
F9 is a contemporary, boutique practice offering tax, accounting and advisory services to individuals and corporates. We work with contractors, sole traders and small to medium sized limited companies covering industries ranging from IT, banking and finance through to construction, project management and real estate.
We believe in order to achieve the best results it is essential to have open and effective communication, this allows us to understand past events, acknowledge the present situation and plan for the future.
If you need a pro-active progressive Chartered Accountant, contact us today and experience the difference.
questions?

call us today on 0800 169 3278
Why choose F9…
---
Once authorised as your HMRC agent, our team of dedicated professionals, including Chartered Accountants, Chartered Tax Advisors, Licensed Insolvency Practitioners and Financial Advisors can offer a wealth of experience and knowledge ensuring you receive joined up solutions and optimal results every time.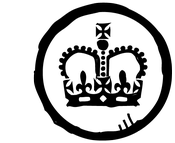 With F9 you will not just be another number in a colossal practice with thousands of clients. We consult with the majority of clients face to face at our offices in London, Essex and Manchester, working alongside clients to build relationships that last.
Our clients provide services to some of the largest companies in the UK
Home